Durham School Services and Northwest R-1 School District in Missouri extend trusted partnership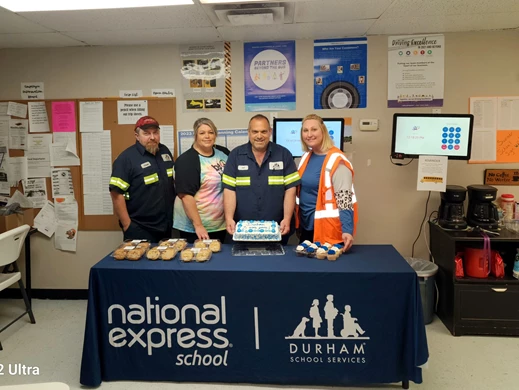 Durham School Services, a leader in student transportation, and its partner Northwest R-1 School District, are delighted to continue their partnership for the next three years starting this July. Durham will run a total of 71 routes for Northwest R-1 School District with its fleet of 84 buses.
Durham has served the students of the House Springs community since July 2020. As part of its Company values and through its Partners Beyond the Bus community outreach program, the Company has given back to the community by holding several food drives over the years. With the extension of its partnership, the House Springs Durham team looks forward to becoming even more involved in the community.
"Our partnership with Durham over the last three years has gone very smoothly and we are looking forward to continuing our partnership with them for another three years," said Mark Janiesch, Chief Operating Officer at Northwest R-1 School District. "We've been very pleased with the service Durham has provided, and their commitment to the safety and well-being of the students and our community.  For that, we are very appreciative of our ongoing relationship."
"Our team is very happy to be able to continue serving the House Springs community. We've built such a trusted, strong relationship with our students, the community, and school district over the past three years. This renewed partnership clearly reflects that," said House Springs General Manager Alan Rohr. "The team understands the vital role we play in the lives of students as the driving force to helping them achieve and build a bright education and future. We look forward to maintaining this role and serving the community with the best service possible."