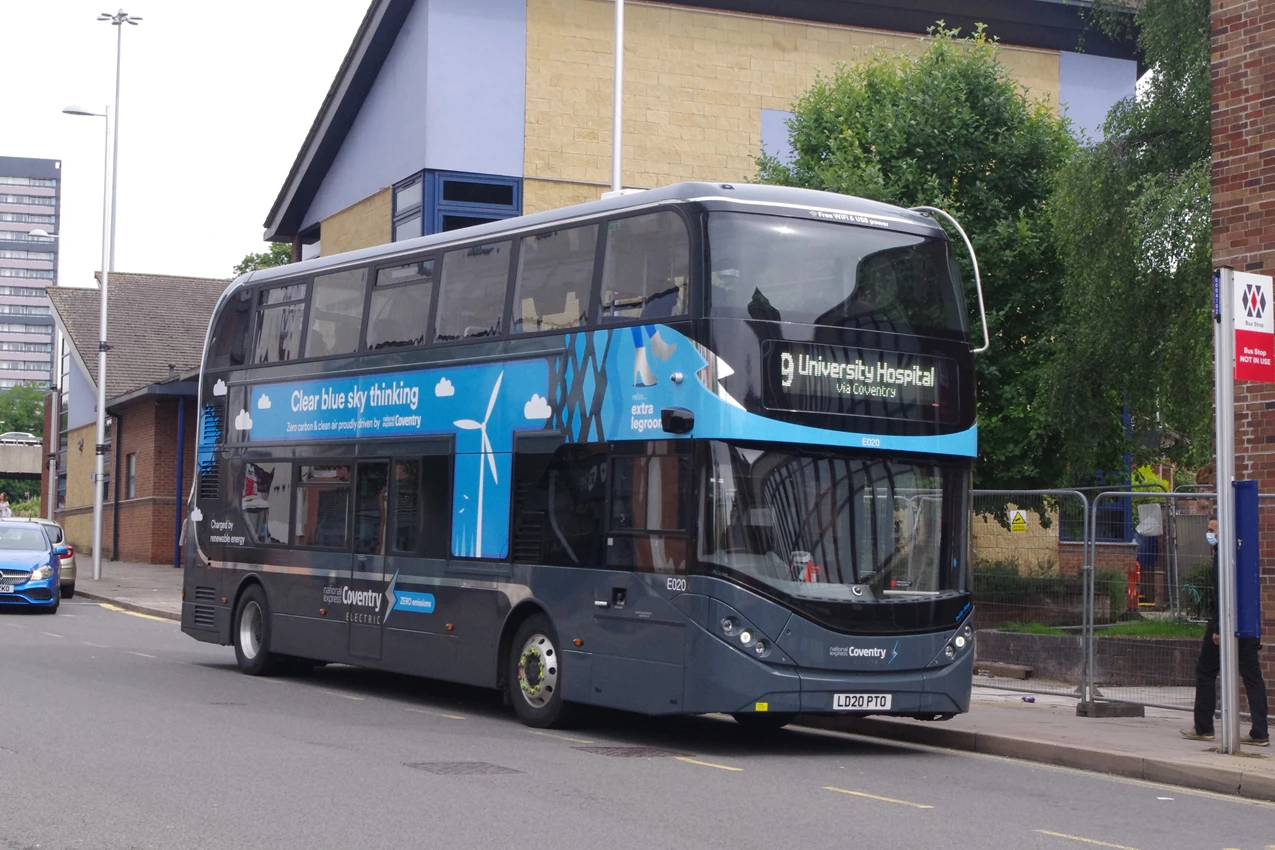 ENVIRONMENTAL LEADERSHIP
One of the six outcomes of the Evolve Strategy is environmental leadership. The single most important step the Group can take to deliver decarbonisation and clean air is to lead the modal shift from cars to public transport.
Our increasing experience of operating a growing fleet of zero emission vehicles (ZEVs) demonstrates that there is early indications people are more likely to take a trip on a ZEV versus a diesel vehicle, which in turn will enable us to accelerate the benefits of modal shift for both our business and the environment.
Zero emission fleet target
2030
- North America Shuttle/Transit
- UK Bus
2035
- Spain Bus
- UK Coach
2040
- North America School bus
- Spain Coach
- Morocco
Our Group target is net zero by 2040 (Scope 1 & 2 emissions)
During 2022 we made good progress on our fleet transition:
UK-Coventry EV rollout: 130 electric double decker buses are being delivered. The first 61 buses are in service with deliveries continuing for the remainder of the year and Q1 2023.
UK Birmingham: The first commercial (non-grant) electric vehicles are being progressed in the UK Bus Division. 300 buses will be procured across four depots.
North America School Bus Grants: $30m of fully funded grants have been secured under an EPA award. This will be spread over four contracts. Further grants have been applied for in Canada.
ALSA First Hydrogen Bus entered operation in Madrid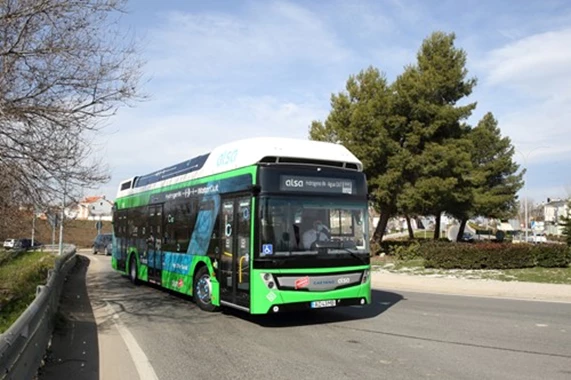 Other initiatives adding to our environmental leadership position 

Alongside our ZEV transition, we have adopted six key KPIs to track our progress in reducing our impact on the environment, over a seven year period (2019-2025). To see our progress on these KPIs, see our Performance & reporting page.
58.72
Traction energy (MWh/mpkm)
15.45
Traction carbon emissions (tCO2e/mpkm)
16.45
Total Scope 1 & 2 Emissions (tCO2e/mpkm)
38,199
Site carbon emissions (tCO2e)
439,209
Water Consumption
5,783
Landfill Waste Disposal (tonnes)
Innovation and development
Although we expect electric vehicles to dominate urban bus, we recognise that longer bus and coach routes are beyond the range achievable by existing battery technology. Hydrogen fuelled vehicles will also have a role to play, but are currently more expensive than their electric powered equivalents.
We currently operate 21 hydrogen vehicles. While this is a relatively small proportion of our ZEV fleet, it is enabling us to gather important operating experience and expertise which we share across our Divisions.
In the UK, National Express in the West Midlands is operating 20 hydrogen fuelled double decker buses, the first to start operating in England outside of London.
We have initiated discussions with our suppliers with a view to having the first hydrogen powered coach in service by 2024.
In Spain, we have been working directly with our partners Toyota/Caetano and Carburos Metálicos to conduct various pilot tests in urban operations during 2022, accompanied by a portable 'hydrogen station' with renewable hydrogen supply. The initiative culminated with the first Hydrogen Bus on a scheduled route in Spain (Madrid – Torrejón de Ardoz) starting in January 2022.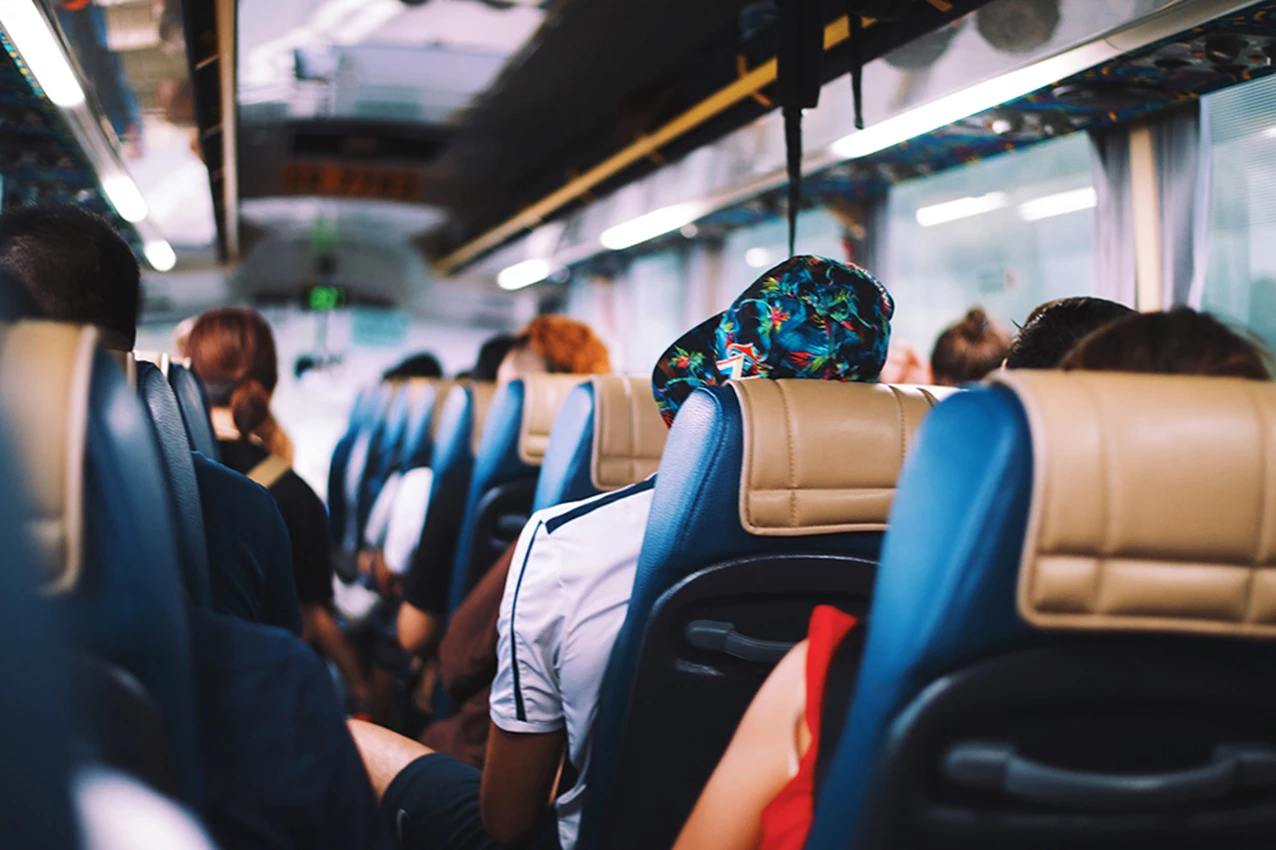 Being an environmentally responsible business
Environmental performance
In 2019, we introduced a new approach to measuring and assessing our environmental performance, using the SDA (Sectoral Decarbonsiation Approach) methodology to set ourselves a number of new environmental targets or key performance indicators, alongside some more traditional environmental targets or key performance indicators (together, the 'KPIs').
Performance, reports and data
Social capital
Improving the accessibility and affordability of public transport is central to our business.
Human capital
Our ambition is to be the place to work in mass transit.
Governance
Our ambition is to be the leader in every market we operate in, trusted to deliver service excellence, consistently.