EMPLOYER OF CHOICE
People Strategy
Our Evolve strategy commits us to being the employer of choice. This year we have taken the time to work with the divisional representatives to put in place the foundations to create a high trust, listening culture. Our new People Strategy, Be Part of the Future Today, has four main aims:
Embraces diversity, equality and inclusion
Sets the tone for us as a purpose-led organisation
Helps us win the war for talent
Enables our people to grow and develop in a high-performance culture.
It is organised around three pillars: Embrace, Energise and Elevate
EMBRACE
Embrace is about fostering a culture that embraces difference and individuals through the creation of a compelling diversity, equality and inclusion (DE&I) strategy that ensures each of our business units is representative of the communities we serve and help our people feel valued and respected for who we are.
ENERGISE
Energise is about having a core set of values that guide people in their day to day activities. Energise creates an environment that allows people to be at their best, where they are listened to and feel they can make a difference.
We are working towards world-class engagement levels with colleagues who are united behind our purpose, are highly collaborative and proud of the role they have. In 2023 we plan to undertake a Company-wide engagement programme to test and refresh our current values.
ELEVATE
Elevate reflects our aspiration to create a high-performing culture where colleagues can see that they can and do grow and develop both personally and professionally. We want to ensure we develop our future leaders with an 'internals first' approach
to talent.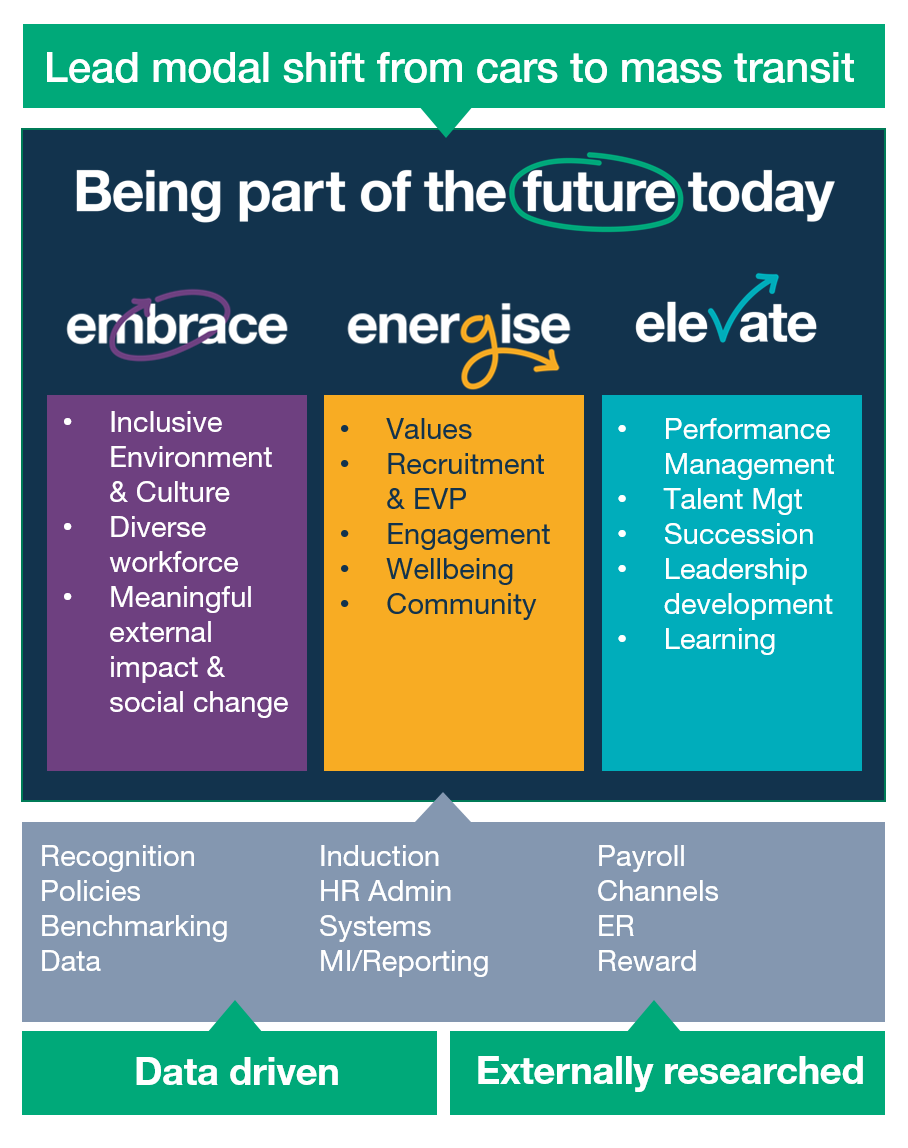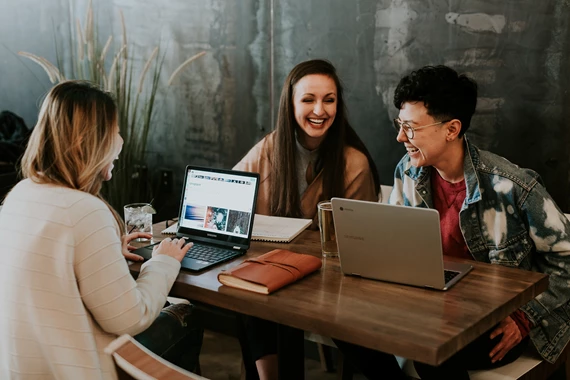 EMPLOYEE ENGAGEMENT
During 2022 as part of our 'Your Voice Matters' campaign, we carried out our first global engagement survey across our 46,200 colleagues. We are proud to have achieved a 77% response rate to our first global engagement survey.
The survey provided us with a benchmark against which we will drive future action. Key results included: 80% of colleagues recognised our commitment to safety; 76% of colleagues agreed that the organisation promoted DE&I; 65% indicated they were proud of our brands and 69% recognised our commitment to our customers.
Each of our Divisions and business units have developed action plans focused on the key themes that came from the survey aligned to the areas that will have most impact. As well as focusing on driving engagement and developing actions, divisions are also sharing best practice and learning from high scoring business areas to ensure we are drawing on the strength of the global organisation.
Being the employer of choice
Committed to paying the Living Wage
Mobico Group was the first UK private transport group to become an accredited Living Wage Foundation employer. 
Our commitment to our people
Delivering on our Vision and for our customers is only possible if Mobico is a good place to work. 
Our commitment to our people includes:
We will ensure that all of our employees are treated fairly, offered equality of opportunity and we will promote diversity
We fully recognise the right to organised representation of workers
We have a zero tolerance approach to harassment, victimisation or bullying
We encourage and promote an optimal working environment for all of our employees
Gender Pay Gap
In accordance with the Equality Act 2010 (Gender Pay Gap Information) Regulations 2017, National Express is required to report annually on the gender pay gap.
Gender pay gap reporting