National Express Germany operates rail services on seven routes in North Rhine-Westphalia.
Germany overview
With a total of seven lines, National Express connects the major cities of North Rhine-Westphalia quickly, conveniently and reliably. We operate 5 Rhein-Ruhr Express routes as well as the RE7 and RB48.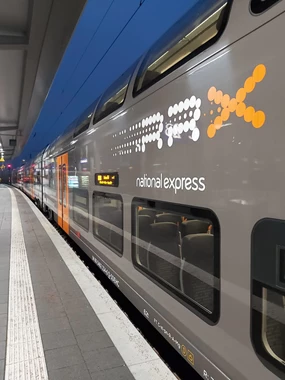 Bahrain
We operate the Bahrain Public Transport Company with our joint venture partners Ahmed Mansoor Al A'Ali.
ALSA
ALSA is the leading company in the Spanish road passenger transport sector.