Alsa receives the Muévete verde innovation award from EMT Madrid
25 September 2023 2:39 PM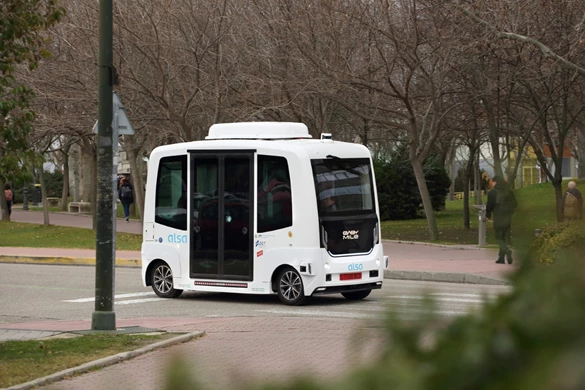 Spanish mobility business Alsa, part of the Mobico Group, has been recognised with an innovation award 'Muévete verde' (or 'Move in green') by mobility operator EMT Madrid.
The award recognised Alsa's autonomous bus operation at the campus of Universidad Autonoma (UAM) in Madrid, in particular its achievement of Level 4 autonomy, where vehicles perform all driving tasks under specific circumstances, with monitoring and remote control available.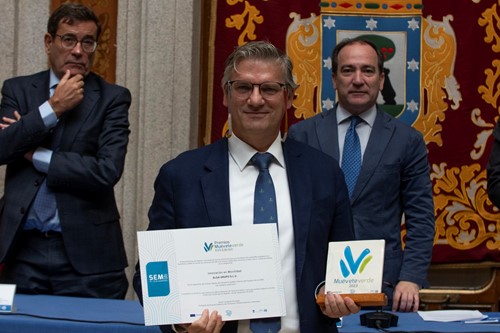 The Muévete verde awards were launched in 2007 by the City Council of Madrid and EMT Madrid to identify, recognise and disseminate the best initiatives of sustainable urban mobility in the city of Madrid. Víctor López, Alsa Managing Director, received the award on behalf of the Alsa team.
A public-private collaboration launched this first autonomous bus operation in Spain in 2020. Operating within the university campus, it covers a 3.7km circuit, connecting main travel hubs and interurban bus lines.
The project sees Alsa work with the Regional Transport Consortium of Madrid (CRTM), the National Department of Traffic (DGT), the UAM University, and the research and business network of the Excellence Campus of the UAM–CSIC.