Alsa launches Mobi4U - its Mobility as a Service app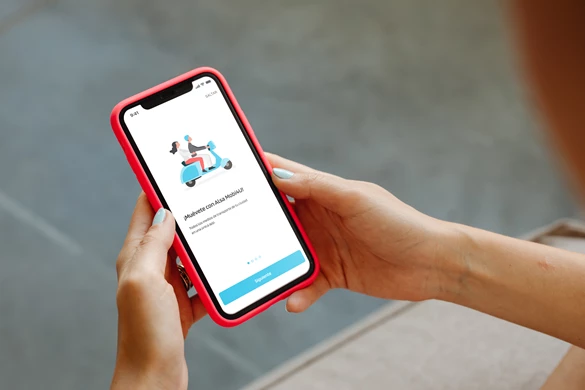 Alsa, the leading mobility company, has launched Mobi4U, an app based on MaaS (Mobility as a Service). It enables a single app to be used for journeys on all mobility services available in an area or city.
Initially, it provides information in real time of the services operated by Alsa in five areas: Asturias, Almería, Cantabria, and Vélez-Málaga, in Spain, and the city of Rabat, in Morocco.  Alsa expects to gradually roll it out into other areas and cities, as well as adding services from other operators.
For the development of Mobi4U, Alsa partnered with technology supplier, Meep, a Spanish start up specialist in MaaS solutions. The partnershi has developed a customised route planner, able to combine the different mobility options in a single platform.
Sustainable, Multi-modal, Connected Mobility
Passengers can use Alsa Mobi4U to plan their route taking into consideration their location. After inputting the origin and destination, it calculates the most appropriate travel combination depending on passenger preferences. It provides information in real time of the services and their position, journey time, time remaining until the next stop, intermodal connections, and optimises the time of their journeys.
This project is fully aligned with Alsa positioning as an operator of sustainable, multi-modal and connected mobility. The app matches the existing supply of transport to the real needs of the customers, providing further flexibility and accessibility to create more efficient journeys and routes, adapted to their needs and preferences.
Digitalisation
Francisco Iglesias, CEO, Alsa, said:"Mobi4U is one of the premier results of our digitalisation strategy and a new step towards sustainable, multi-modal connected mobility, placing us at the forefront of digitalisation of mobility in our country".
"Thanks to  the know how provided by Meep as a technological partner, with Mobi4U we reinvigorate our capacity to compete in the new mobility environment and will allow us to create whenever it is needed strong mobility ecosystems through the capacities offered by MaaS solutions".
This first version of the app will gradually add further functions like the possibility of making reservations and paying for the journey, the integration of other operators and micro-mobility solutions like bicycles, last-mile products, parking, etc.
Mobi4U is available to download in the Android and iOS store:
Android: https://play.google.com/store/apps/details?id=com.alsa.app.maas&gl=ES
iOS:       https://apps.apple.com/es/app/mobi4u/id1584995344