Chief Executive Officer's statement
There has been underlying growth across our operations, and we have acted decisively in a uniquely challenging operating environment.
Ignacio Garat
Group CEO
01 March 2023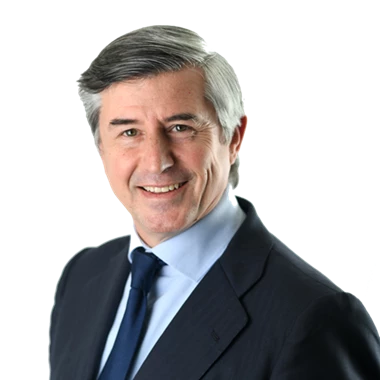 I am pleased to be reporting another year of significant progress, where momentum has continued to build across our diversified business in the face of macroeconomic volatility. So, first of all, let me thank our 46,200 employees for their hard work and tireless commitment throughout 2022, a year that clearly has not been without its challenges for our sector. Nonetheless, we saw continuing strong growth in passenger journeys of 23% year-on-year. Group revenue is up by 29% to £2.8bn (24% on a constant currency basis). This is despite Q1 being significantly impacted by Omicron.
As a result of this strong sequential improvement in revenue, we have started to rebuild our profitability and cash flow conversion. Underlying Operating Profit of £197m was more than double the level in 2021 and this improved profit performance has converted to cash, with the Group delivering free cash flow of £161m in the year at a cash conversion rate of 81%.
The statutory loss before tax was £210m compared to a loss of £85m last year, primarily as a result of a £261m non-cash impairment of goodwill in ALSA driven by an increase in the discount rates rather than any changes in the underlying trading assumptions used to forecast future cashflows.
We continued to make significant progress on our Evolve strategy. This was achieved despite a uniquely challenging operating environment in our main end markets underscoring the resilience of our increasingly diversified portfolio of businesses. Maintaining our focus on our people, operations, and contracts.
Passenger and new contract growth across our operations
In ALSA, we delivered record revenue exceeding the billion-euro mark for the first time and against a competitive backdrop of high-speed rail roll out. We saw a strong performance across all business lines, reflecting an improvement in underlying mobility. The diversification of ALSA from Long Haul to a more multi-modal portfolio continued. We mobilised our first urban bus contract in Lisbon, Portugal (with Porto to follow in 2023) and our acquisition of Vitalia in Spain, as well as encouraging recent expansion into new territories.
Profit and cash flow benefiting from operational leverage, cost control and pricing power
Underlying Operating Profit more than doubled, driven by strong performances in ALSA, the UK and Germany. A relentless focus on operational leverage, cost discipline and successful pricing actions has underpinned a recovery in profit and margin as well as in the Return on Capital Employed.
Outlook
I am pleased with the significant progress we made in 2022, which saw strong growth in passenger volumes resulting in a 29% increase in Group revenue; the doubling of revenue in our UK coach business and ALSA's revenue exceeding €1bn for the first time. After a first quarter that was impacted by Omicron, the resilience and agility of our teams amid a uniquely challenging operating environment meant we saw momentum build across our businesses through the year, and continue into 2023.
Whilst the operating backdrop remains challenging, with inflationary pressures continuing in key markets, we expect to see that momentum continue, driven by growth in passenger numbers, mobilisation of new contracts, an ongoing recovery in US School Bus and the securing of rate increases during 2023 and 2024 allowing us to recover cost increases.
Our expectations for 2023 are unchanged, and we have clear and robust actions in place to mitigate macro-economic headwinds and to reduce costs if necessary. The continued and expanding demand for public transport over the coming years will bring growth opportunities. Our Evolve strategy positions us well to capitalise on those opportunities and make progress toward our long-term guidance to 2027 of achieving £1bn of incremental revenue, over £100m of additional EBIT and cumulative free cash flow of £1.25bn.